Recently Played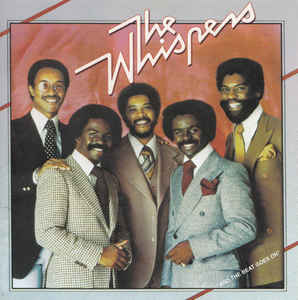 50% off Sunday Sessions Tickets #101158
£49.00
£24.50
Sold Out
Remaining: 0
50% Off Sunday Session tickets.
Sunday Sessions will take place in Earlham Park, Norwich on Sunday 26th May 2019.
This first class music festival with an explosive line up of entertainment will make the Bank Holiday one to remember.
Sunday Sessions will be a fun packed day aimed at the whole family, with entertainment for everyone. There will also be multiple bars and food options, plus of course the all-important posh luxury loos, essential at any festival!
Children can enjoy tons of free stuff to keep them occupied, including circus workshops with the Bigtopmania Circus, face painting, crafts, a super funfair as well as children's entertainers.
Voucher Terms and Conditions
1. All entry terms and conditions are to be read together with all other statements and or directives either shown on the ticket or displayed on the premises.
2. In the event of a breach of these conditions by the supplier, the supplier shall not be liable for any loss, damage, cost or expense arising out of the breach which was not reasonably foreseeable by the supplier at the date of this contract.
3. The promoter reserves the right to refuse admission to the holder if in the reasonable opinion of the promoter or their representative's that admission of the holder might be a risk to the safety of the audience and/or the holder and/or affect the enjoyment of the audience and/or the running of the festival. All persons entering the festival site may be searched as a condition of entry. Strictly no illegal substances or "legal highs" will be permitted into the site. Possession of either will lead to your ejection from the festival and possible prosecution.
4. Camping is permitted only in the official campsites with a Weekend Camping ticket. Do not camp within the fire lanes marked with white lines on the ground or low crowd barrier. Your tent will be removed if you do so. No sleeping in vehicles is permitted in any car park. You enter the campsite, festival site and car parks at your own risk. The organisers, and their agents, shall not be held liable for any loss, damage or injury of any kind.
5. We strongly advise that for your own safety you do not camp or park in unofficial campsites or car parks outside the official Sunday Sessions site.
6. Camper vans, caravans and trailer tents only are permitted into the camper van area. A maximum of 4 persons is permitted per pitch and all must have a valid weekend camping ticket. Camper van tickets must be purchased in advance.
7. No duplicates will be issued for lost or damaged tickets.
8. Weekend Camping ticket holders must exchange their ticket for a wristband on arrival and this must be worn at all times for the duration of the event.
9. No alcohol is permitted to be taken into the arena and the only containers permitted shall carry non-alcoholic liquid in collapsible plastic or similar material containers of not more than 500ml. Any containers with broken seals will not be permitted.
10. Private sound systems, illegal substances, glass, fireworks or any other items which the organisers deem unsuitable or inappropriate will not be permitted into the festival site.
11. Please respect the site and use the bins provided, fires are not permitted in any area and will be extinguished and you will leave yourself liable for ejection.
12. If you have any disabled access requirements please see our website for full information. Access to facilities is subject to availability and not guaranteed. Anyone turning up on the day without making prior arrangements may not be able to access our facilities if they are full to capacity.
13. Persons lost in the arena should meet at the Welfare / Information tent.
14. No animals will be admitted to the site other than assistance dogs for the disabled.
15. If you look under 25 please do not be offended if we ask you for proof of age when you buy alcohol. Please bring ID. Sunday Sessions operates the 'Challenge 25' policy.
16. Official merchandise is only on sale inside the festival site; please do not purchase goods from unofficial vendors.
17. Strictly no trading is allowed inside the festival site without written permission from UK Live Limited.
18. No audio or video recorders, professional photographic equipment or laser pens will be permitted in to the arena.
19. Whilst every effort is made to ensure the full, advertised bill performs, this ticket is for an event and not a specific artiste/band. Please note that the line-up is subject to change, without prior notice, if circumstances beyond our control dictate this.
20. In the event of cancellation of the festival by UK Live Limited, their responsibility for refund is limited to the face value of the ticket only.
21. Under no circumstances will duplicate tickets be issued for lost or damaged tickets, keep your ticket safe.
22. Attendees consent to the photography, filming/sound recording as members of the audience, which may be used for promotional or commercial activities.
23. This ticket is security printed; please keep it dry and in good condition.
24. Resale of this ticket is prohibited without the express permission of UK Live Limited. You may not re-sell or transfer this ticket if you are selling or transferring the ticket in the course of business. You are deemed to be selling or transferring in the course of business where we reasonably believe you to be doing so.
25. No tickets may be used for competitions or promotions without written permission from UK Live Limited.
26. It is against the law to smoke in enclosed spaces, please observe the signage around the festival site.
27. The organisers reserve the right to implement any restrictions or conditions deemed necessary before and during the event to ensure the safe management of the festival site.
28. Amplified sound and strobe lighting will be used at this event.
29. The promoters reserve the right to amend the terms and conditions of entry into Sunday Sessions in accordance with any new laws, legislation or internal company policies.
View T & C's