Recently Played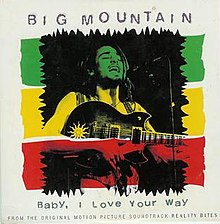 Half-price membership at Frinton Golf Club #204213
£1,150.00
£575.00
Remaining: 2
Frinton Golf Club provides a true seaside challenge to golfers of all standards.
Situated on the enviably picturesque north Essex coast, Frinton Golf Club is home to a jewel of a course and is an ideal venue for Golf Societies – all year round. Our tees and greens are open in all but the most severe conditions, meaning that you can play even when other nearby courses are closed!
The club was founded in 1895, with the original course layout designed by Willie Park Jnr. The current Havers Course was upgraded by the legendary golf course architect Harry Colt. Although only 6249 yards in length, Colt created a classic golfing challenge for all abilities.
Our 18 Hole Havers Course (named after 1923 Open Champion, Arthur Havers, who was Club Professional at Frinton for many years) offers easy-walk with fast, undulating greens which will test even the best putters. The ever-changing sea breeze will require you to select your clubs carefully for each shot, especially to avoid the number of tidal flutes that traverse the course.
In addition, we have our 9 Hole Kirby Course which can provide either 'warm-up' or 'post-lunch' variety for your day.
A memorable day-out is guaranteed by the friendly service in our refurbished, historic clubhouse. Our in-house catering staff can prepare meals to suit your particular requirements, from hearty breakfasts or bacon rolls to light lunches or formal dinner served in a private dining room. The choice is yours.
Every Society visit is important to us. On arrival, you will be greeted by one of our golf professionals who will introduce you to the course and, if asked, offer useful strategies for your players.
This is a great offer gives you half price off a years membership.
Voucher Terms and Conditions
Offer open to new members only.
All members must adhere to the clubs code of conduct.
Call with voucher number to book.
View T & C's