Recently Played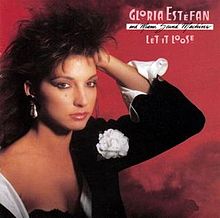 National News
Coronavirus: Beauty salons to reopen from Monday as gyms and indoor pools follow on 25 July

Beauty salons, tanning shops and tattooists can reopen in England from Monday, the government has said, while gyms and indoor swimming pools will be allowed to let customers return later this month.

Coronavirus: The inside story of how UK's 'chaotic' testing regime 'broke all the rules'

As Britain sought to assemble its coronavirus testing programme, all the usual rules were broken.

Coronavirus: Ministers urged to 'come clean' after COVID-19 testing regime revelations

Ministers have been urged to "come clean" after Sir Keir Starmer said a Sky News report revealing the confusion over coronavirus test numbers was "very concerning".

Johnny Depp used his blood to paint mirrors and walls during drug-fuelled ordeal, court told

Actor Johnny Depp used his sliced finger to daub graffiti on a mirror and walls in blood and paint during an alleged drug-fuelled "three-day ordeal" he put his ex-wife Amber Heard through in Australia, the High Court has been told.

'Political prosecution': Donald Trump blasts Supreme Court ruling on his tax returns

Donald Trump's tax returns can be seen by a New York prosecutor, the US Supreme Court has ruled.

Mohiussunnath Chowdhury: Jihadist jailed for life for plotting London knife and gun rampage

A jihadist who plotted a knife and gun rampage at London attractions including Madame Tussauds and the Pride event has been jailed for a minimum of 25 years.

Coronavirus: Man who made £12,000 selling fake COVID-19 test kits that cost £1 to make is sentenced

A man has been sentenced after he admitted to making and selling fake coronavirus test kits.

Government scraps target for 50% of young people to go to university

The government is to tear up the target for 50% of young people in England to attend university.

Coronavirus: 5,300 jobs go at Boots and John Lewis

High street chain Boots and department store chain John Lewis are cutting a total of more than 5,000 jobs - blamed on the impact of COVID-19.

Coronavirus: COVID-19 is not the only pandemic 'plaguing' African-Americans - and it's getting worse

The doctors in Houston are not the only ones who've noticed an alarming number of African-Americans are going down with coronavirus in the Texan city.