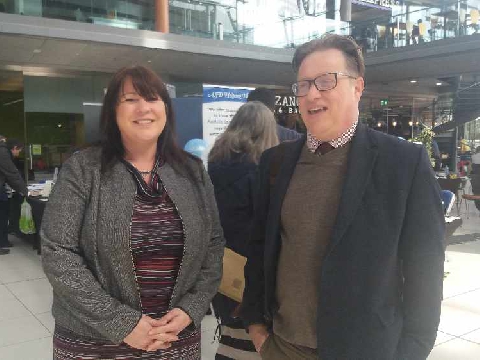 Commissioning manager of Norfolk Autism Partnership board - Tracey Walton - and co-chair Mark Rushen.
Autism support services from all over the county gathered in Norwich today (5th April 2019) to mark World Autism Awareness Week with an information sharing event.
Support services, charities, and healthcare providers had stalls displaying their services in The Forum in an attempt to lessen the stigma of autism.
There were a mix of activities on offer giving people a chance to learn about autism, and how the condition is different in every person.
They had an interactive video game which aimed to dispel the myths surrounding the condition, stalls explaining the sensory toys which help children with autism during their developmental years, and a documentary of people with autism talking about how it effects their lives.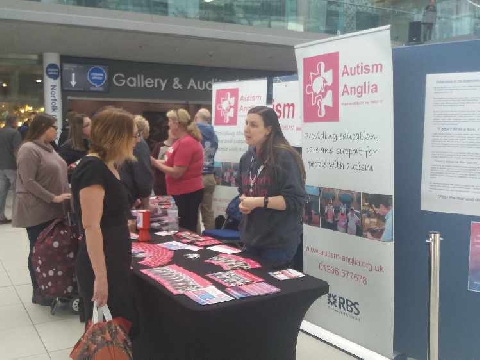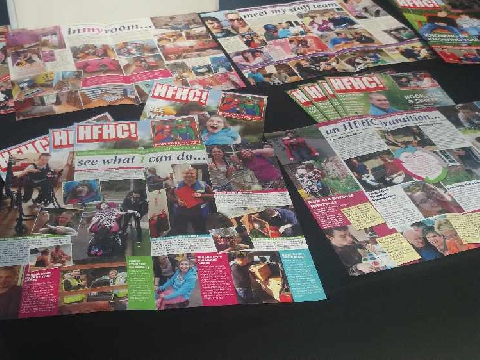 Stalls were displaying information on autism support and diagnosis services in the local area.
We spoke to the commissioning manager of Norfolk County Council's autism partnership board Tracey Walton -who organised the event- about why there is still a need to raise awareness of a condition that effects 1.1% of the UK's population.
She said: "People need to realise that when you look up symptoms of autism, you may have a few or you may have them all.
"People focus a lot on diagnosis as if that's the answer - whether you're diagnosed or not you will feel it effecting your life.
"Just because you have some of the symptoms doesn't mean you are or aren't, but it's more about raising awareness of the condition and how varied it can be in each person".
This was something they wanted to get across within the event, by using multimedia as a way of informing people about autism, as people without autism learn and connect with the world in a wide variety of ways.
This is something that the Norfolk Autism Awareness Board were really pushing to get across, by displaying the message 'If you speak to one person with autism you have spoken to one person with autism' as no two people on the spectrum are the same.