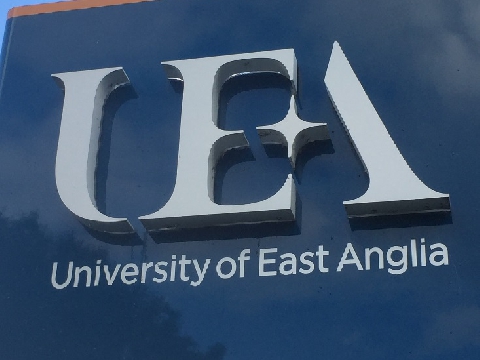 The University of East Anglia (UEA) has launched a £1 million project to monitor early signs of dementia in male and female ex-football players.
Researchers at the uni are crowd-funding the new project, with the aim of raising 10% of the total needed for it.
Recent research from the University of Glasgow revealed retired male players are around five times more likely to suffer from Alzheimer's disease compared with the average person, but little is known when it comes to women.
That's because the majority of research has focused on male players, which is why UEA says it will be using 'cutting-edge' technology to test for early signs of dementia in both genders.
Dr Michael Grey, who's from UEA's School of Health Sciences, is the lead researcher on the project: "We now know that there is much higher risk of dementia in former professional footballers, and we think this is related to repetitive heading of the ball.
"We do not know if this extends to the amateur level. So there will be many footballers out there who are understandably very worried about their futures.
"We will be working with former professional players to investigate and track their brain health over time. We hope to follow these footballers for the rest of their lives.
"This is the first time that this type of research has been done."
The Screening Cognitive Outcomes after Repetitive head impact Exposure in Sport (SCORES) project will initially focus on players throughout the Eastern region before the study is rolled out nationally.
One player who is already backing the project is former Norwich City striker Iwan Roberts, he said: "I played football for 20 years professionally, and headed many balls over that period.
"I want to see whether there is anything I should be concerned about in the foreseeable future.
"It's always important to improve and make things better. The game has improved, balls are lighter, but the modern-day player will still be at risk of this type of illness.
"We don't know how young children cope with heading the ball. I personally think that [heading the ball] should be banned from a certain age.
"The research they are doing here will help everybody."
This project is among a number of pieces of work in the Concussion Action Programme, which is a research group within UEA and Social Care Partners.
The university are looking for former professional footballers aged over 50 to take part in the study, which will see a small group of participants coming into their lab, but the majority of testing will be done online at home.
Any former players interested in being part of the study can apply on SCORES website.
Donations for the project will be put towards funding the equipment, software development, and researcher time.