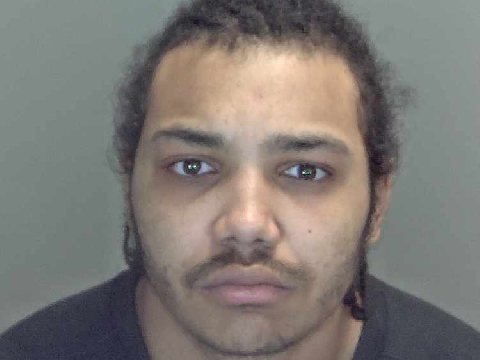 Adams attacked two officers in June 2017 (Norfolk Constabulary)
A prisoner who attacked two officers at HMP Norwich with a hand-made weapon has been sentenced under the Mental Health Act.
Cairo Adams, 23, was being escorted during recreation time in June 2017 when he turned on the officers, leaving one with nerve and tissue damage.
The weapon he had fashioned while on remand at the prison was bladed and the injured officer needed surgery.
Adams, who has paranoid schizophrenia and personality disorder, was found not guilty of attempted murder but was convicted for assault occasioning grievous bodily harm.
At the Old Bailey on Friday, he was given an indefinite hospital order under Section 37 of the Mental Health Act.
Detective Constable Robin French, from Norwich CID, said: "This was a nasty and unprovoked attack on two people who were simply doing their job.
"The indefinite hospital order means Adams cannot be discharged from hospital until he is no longer considered a risk to the public.
"The restriction order imposed also means if Adams is ever released, there are safeguards in place to monitor him."
Adams, who is currently in the care of HMP Whitemoor, will be monitored if he is released, under section 41 of the Mental Health Act.