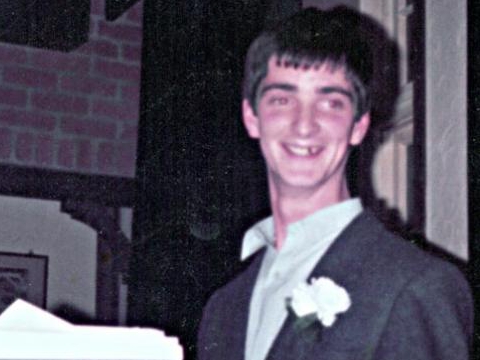 It's been 35 years since Peter Miller was murdered in Great Yarmouth (Norfolk Police).
Today, Norfolk Police are making a fresh appeal for information after the murder of 24-year-old Peter Miller.
He was found in the kitchen of his home at 10 Camden Place on 9th December 1984 by his brother Anthony at around 7.45pm.
He died from a single stab wound to the chest.
Peter was last seen at around 4pm that day by his neighbour after he had helped her with some household repairs.
Family members who found him reported a strange smell in the air when they entered his house, and a CS aerosol canister was found on the floor.
Police believe it may have been used by either his murderer or Peter as he was being assaulted.
During the initial investigation more than 100 officers were involved, who carried out more than 2,500 lines of enquiry and took over 1,000 statements.
Despite the extensive enquiries no specific evidence to assist the investigation was found, and while a number of forensic exhibits were submitted for examination, no results were forthcoming.
The investigation was re-opened in 2012 by the Norfolk and Suffolk Major Investigation Team after what was believed to be significant information came to light, however it did not help in taking the enquiry forward.
During the re-opening of the investigation, searches led to the recovery of an item which police think could have been used as a weapon in the attack.
While it could not be proved if it had been used in the murder, the find confirmed to officers that renewed appeals for information can be beneficial.
Police have been working alongside Anthony Miller for the last three years to develop active leads.
Detective Inspector Neil Stewart said: "It has been 35 years since Peter Miller was found dead in his home and I remain convinced that someone knows who committed his murder, or has information which may lead to us solving this crime.
"Our hope is that after 35 years, any affiliations someone may had with the perpetrator has gone and they will now come forward with that one vital piece of information we need.
"I would urge anyone who has information which may assist this investigation to please contact us. Whilst Peter was murdered more than three decades ago, the smallest piece of information could have major significance to this investigation."
Anyone who can help in the investigation is asked to contact the Norfolk and Suffolk Major Investigations Team on 01953 423819 or by using their portal online.
Alternatively, you can contact Crimestoppers anonymously on 0800 555 111.