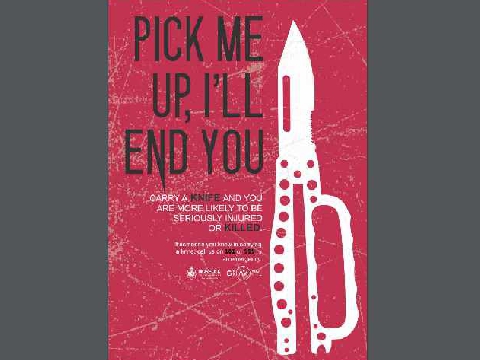 Forces around the country are taking part in Operation Sceptre, a week of action showing the dangers of carrying blades and targeting offenders.
Last year there were 643 offences reported throughout Norfolk which involved knives or bladed weapons, which includes possession, assault, robbery, criminal damage and affray.
This is compared to 550 in 2017.
For this week, until Monday 18th March people can hand over the weapons to local police stations or Public Enquiry Offices without fear of prosecution.
During the campaign, officers will conduct visible patrols to target and disrupt those who carry and use knives, as well as working with Norfolk County Council Trading Standards to ensure retailers aren't selling them to under 18s.
Inspector Darren Brooks from Norfolk Police said: "Norfolk does not have a big knife crime problem but we have seen the impact knife crime can have on victims, their families and the wider community.
"By carrying a knife you are putting yourself in much greater danger, and more likely to become involved in a violent situation and get injured yourself.
"There may be people who have knives and don't know how to dispose of them. It's important that these are handed into police to stop them getting into the wrong hands and to reduce the amount of knives being carried on the streets. Every knife surrendered is one less chance of a life being ended or ruined by knife crime."
Norfolk Police will also work with Late Night Norwich, a forum of businesses in the City's nightlife sector, to raise awareness of the dangers and contact officers if they suspect anyone to be carrying a knife.
Posters will also be displayed throughout the city and public places.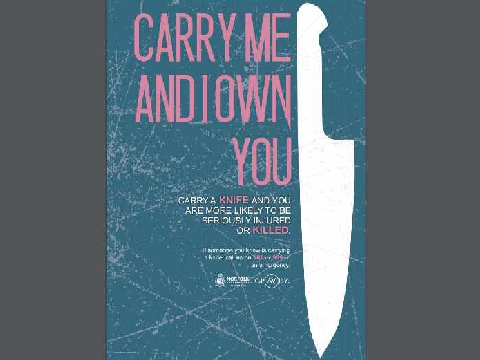 A number of posters can be found around Norwich.
A short film which was shown in every high school in the county, surrounding a child who is bullied and decides to carry a knife, will also be released on social media.
Inspector Brooks added: "The film highlights the issues around carrying knives and how easily things can go wrong. We want young people to think about making the right choices as those choices could ultimately end a life or save a life.
"We hope that a young person will see this film and make the decision to hand in a knife they may have in their possession without fear of being questioned as to why they had it in the first place and without fear of being prosecuted."
If you suspect someone is carrying a knife, contact 101.
Images from Norfolk Police.