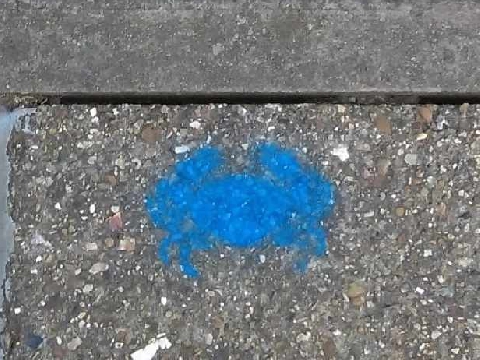 Blue crabs have been appearing on kerbsides in Wells this week, as part of an Anglian Water effort to prevent sea pollution.
The aim of the crabs, which are being painted alongside drain covers which lead directly to the sea, are to remind people not to pour harmful substances down them.
The drains are designed to direct rainwater into the sea, but last year the utility company had several reports of chemical toilets or food waste being dumped in the pipes.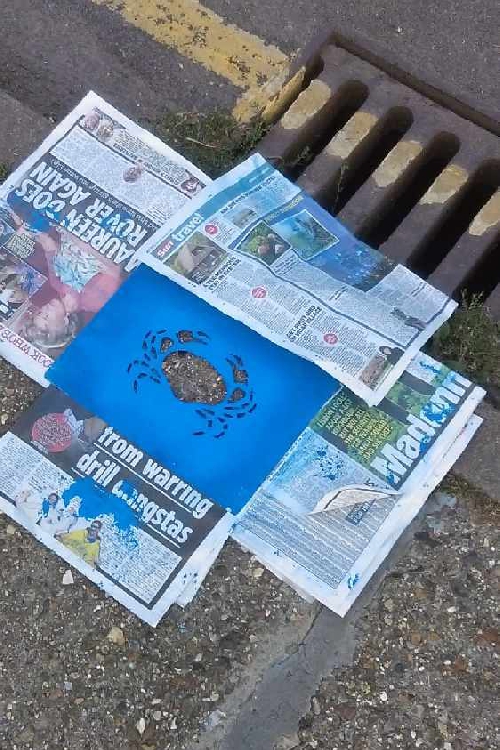 Anglian Water staff have been applying the carbs to pavements across Wells
Adam Worley, Anglian Water's Coastal Catchment Manager, said: "Sadly there have been some worrying examples where chemical toilets and food waste has been wrongly emptied into our surface water drains in Norfolk.
"This may have been an innocent mistake, as many people think the drains go to the sewer, which is why we're running this campaign.
"We want to raise awareness amongst residents, businesses and holiday makers to help everyone become a little bit more knowledgeable and vigilant. If they do, they'll be helping to protect their much-loved coastline."
Images: Alison Rogers