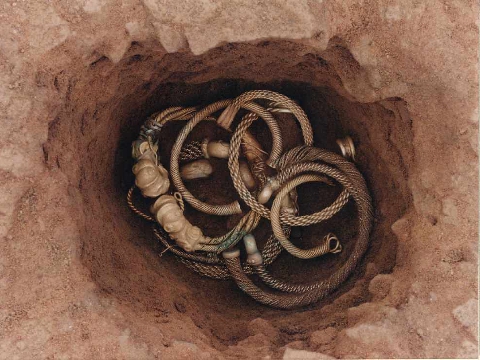 The unearthed hoard of Torcs unearthed in the most recent excavations at Snettisham.
Items from the Snettisham treasure have returned to Norfolk for the first time since their excavation from a field near the town.
The original treasures were discovered over sixty years ago by a farmer who was deep ploughing his field for the first time, discovering several unique objects over the course of a few days.
Experts from Norwich Castle Museum were able to identify the findings as Iron Age Torcs made from gold, becoming known as the Snettisham treasure.
Since then more artifacts have been periodically unearthed in the area, and excavation work still goes on with the most recent discovery uncovering a pit containing bronze and silver torcs, and beneath them further examples made of gold.
It is believed that their are more buried treasure pits to be discovered in the vicinity.
Two of the necklaces from the most recent excavation site are now back on home turf, on display at the Kings Lynn Museum from today until August 18th.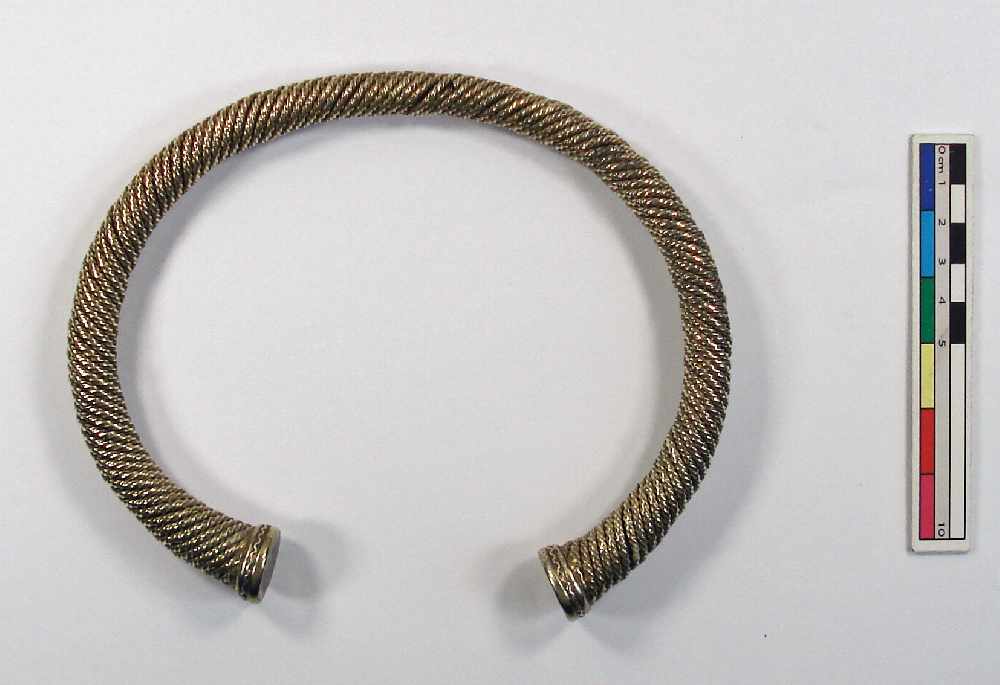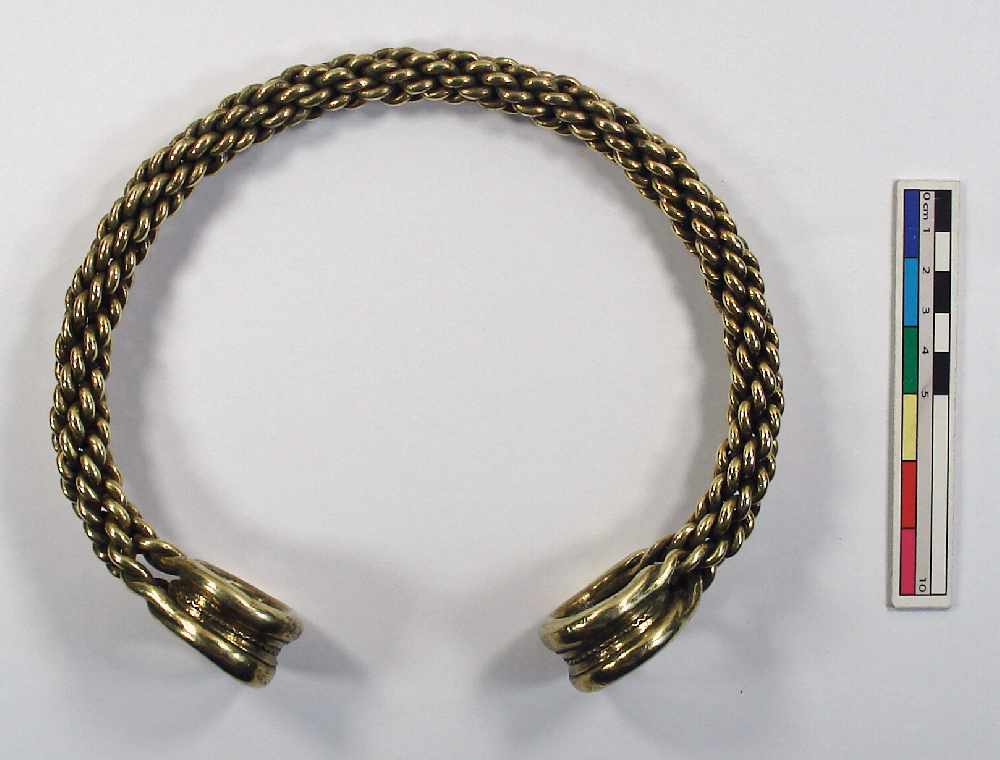 Images: Norfolk County Council