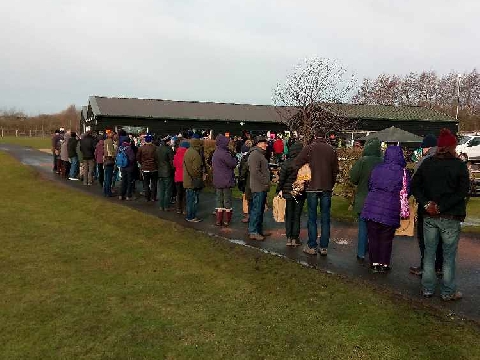 People queued for up to two hours before gates opened at the East Anglian Potato Day.
The event was held on Saturday 10th February, and saw nearly 800 people pass through Stonham Barns.
Those who arrived early were aiming to get their hands on some of the rarer varieties of potato on show - in total over 80 types of potato were available at the show.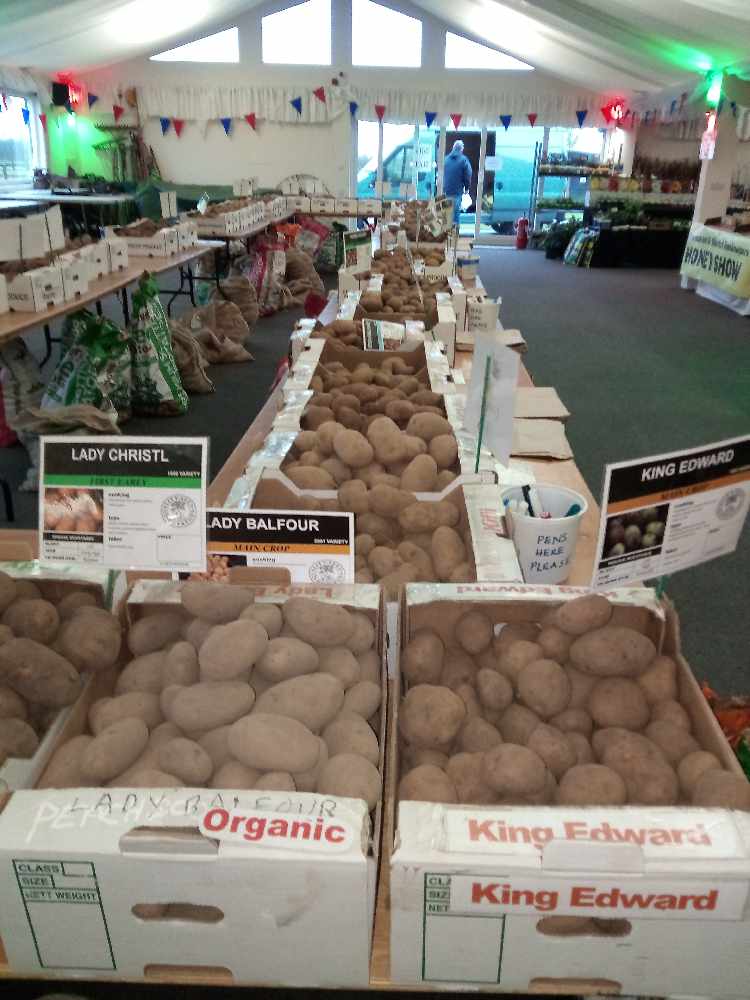 The doors opened at 9.30am, but there were potato enthusiasts queuing outside the venue, which is east of Stowmarket, from up to two hours beforehand.
The show this year saw more attendees than any in the event's 22 year history.
According to organisers, favourite varieties available included Mayan Gold, a buttery and creamy variety with genes from a near relative of the potato; the red and white skinned Mayan Twilight and Sarpo Mira.
As well as the opportunity to buy potatoes and tubers, gardeners were also able to get advice on how best to grow them.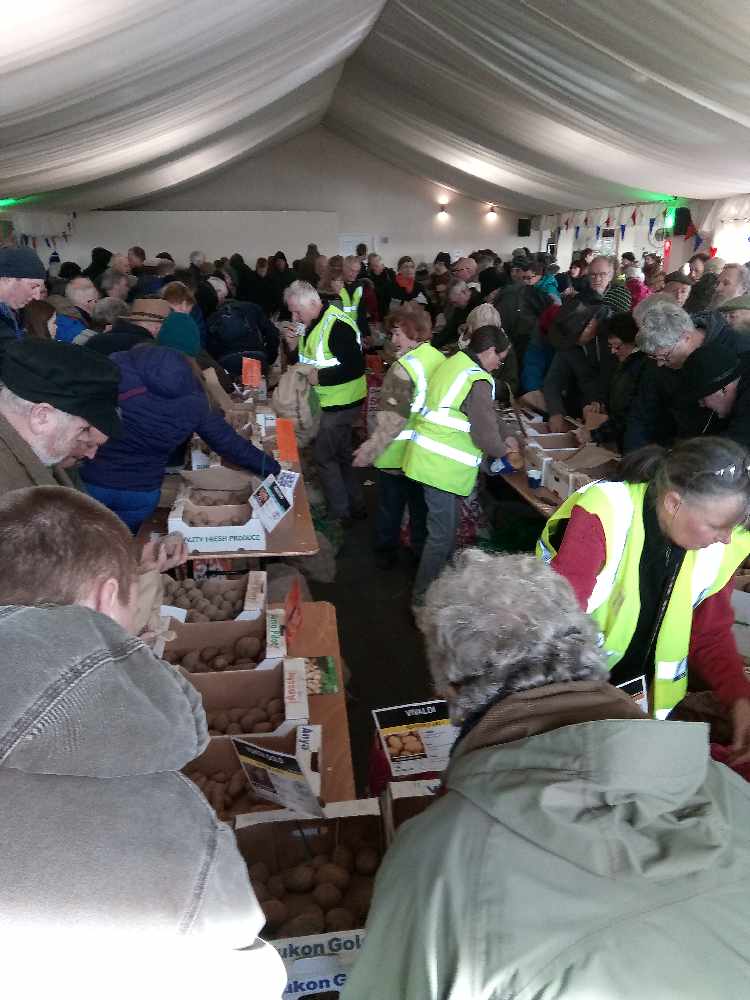 There were also stalls from local suppliers and producers, and other conservation groups such as the Stowmarket Beekeepers Association.
Julian Turner, one of the organisers of the event, said: "It was a hugely successful day and we're really glad to have helped so many allotment holders, smallholders and amateur gardeners get their potato crops off to a flying start this year.
"Chips will reign supreme in Suffolk this year thanks to East Anglian Potato Day."