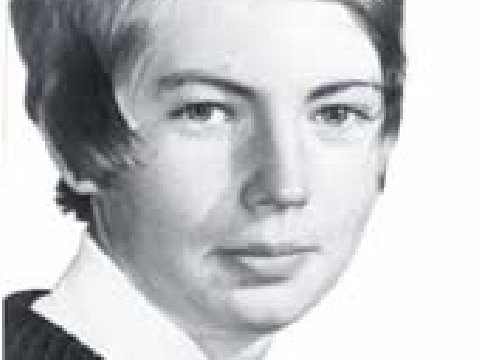 Apri Fabb went missing on April 8th 1969 when cycling from Metton to Roughton in North Norfolk.
It's fifty years today since a 13-year-old girl from Norfolk went missing cycling from Metton to Roughton.
April Fabb set off from her family home in Metton on Tuesday April 8th 1969 with the intention of delivering a belated birthday present of cigarette's to her brother-in-law in Roughton.
She was wearing a wine coloured woollen skirt, a green jumper, a pair of long white socks and a pair of wooden soled sandals with red straps and brass buckles.
Whilst on her journey she stopped at the 'Donkey Field' next to Harrison's Farm on Cromer Road in Metton where she saw two other young girls who were her friends.
After a short while she left the pair to continue her journey telling them she was off to her sister's house to deliver the gift.
Just after 2pm an employee of the farm saw April riding along Roughton Road towards Roughton - he was the last person who ever saw her.
At around quarter past two, two ordinance survey workers saw April's bike lying in a field just a few hundred yards from where she was last seen.
At roughly 3pm a local man saw the bike in the field, and took it to Roughton Police House as lost property.
The cigarettes, a small amount of money and April's handkerchief were still in the saddlebag.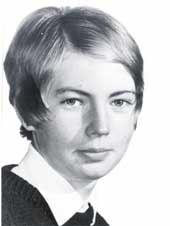 April Fabb
April wasn't reported missing until some time later when her mother realised that she'd never made it to her sisters house.
By the next day a full-scale enquiry was launched, and in the fifty years since over two thousand statements have been taken but April has never been found.
What became of April is not known, but former Norfolk Constabulary intelligence officer -Chris Clarke- has his own theory of what happened to the little girl.
He told us that he believes she was taken from the road by notorious child serial killer Robert Black, he said: "I've been studying the Robert Black cases for some time, and I've even released a book on the subject.
"I'm convinced that he's responsible for April's disappearance, as the method of his kidnappings and murders match what happened to April one hundred percent.
"It's his modus operandi".
Who is Robert Black?
Black was convicted in 1994 for the sexual assault and murders of three young girls aged between five and eleven years old, spanning from 1981 to 1986.
He was then subsequently convicted for the sexual assault and murder of 9-year-old Jennifer Cardy in County Antrim and was the prime suspect in the disappearance of 13-year-old Genette Tate in Devon.
The Genette Tate disappearance almost mirrors that of April's.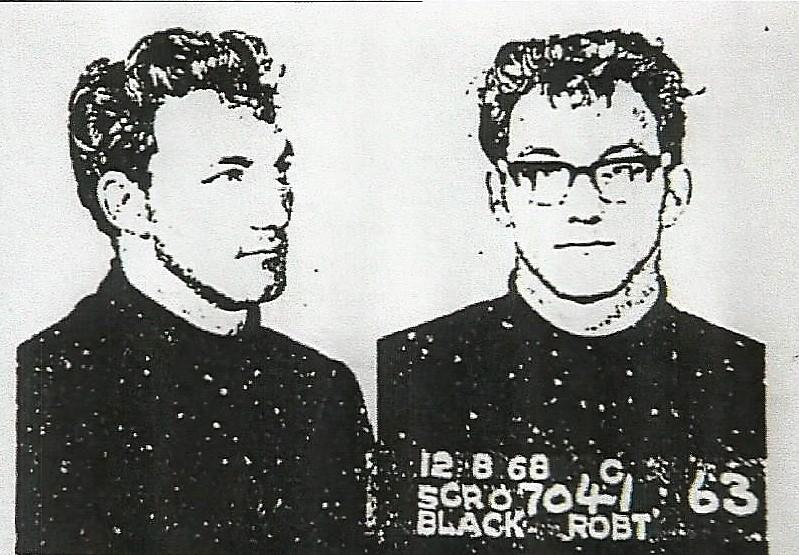 Robert Black - August 1968
Chris Clarke - who is seen as an expert on Robert Black since writing his novel 'The Face of Evil' - told us that the method of abduction that Robert Black used fitted perfectly with the circumstances of April's disappearance: "In the Jennifer Cardy case she was abducted from a country lane and her bicycle was thrown into a field nearby.
"It's almost the exact same circumstances of April's disappearance".
The similarities between the cases has also led Mr Clark to believe that Black is responsible for Genette Tate's disappearance.
Robert Black died in prison in 2016.
What's happening now?
April's case is still treated as a disappearance, and is now under the control of the Norfolk Constabulary Cold Case team.
Andy Guy, the Major Crime Review and Cold Case Manager for Norfolk and Suffolk has said he believes there are still people alive who know what happened to April.
He said: "This is perhaps one of the most high profile cases in Norfolk's recent history. Despite the passing of time it continues to be prominent in the public's mind
"We've always been determined to find closure for the family and over the years we've pursued numerous lines of enquiry.
"Sadly, April's mother passed away not knowing what happened to her daughter.
"I do believe there are still people alive today who may know, or strongly suspect what happened to April and we would always review and pursue any new credible information that could unlock this mystery".
Anyone with information concerning April's disappearance should call the Major Crime Review Team on 01953 423819.
Images: Chris Clarke